Design of a two storey villa plan
the design of s two storey villa plan is done in a modern style. This villa is designed on a large and very beautiful land.
The area and infrastructure of this villa house is 550 square meters.
This luxury and recreative building with two floors 4 bedrooms and 5 bathrooms, offers everything you have in your mind.
In the plan design of the two-storey villa, the ground floor of the villa has a very large hall.
On this floor there is a very large kitchen with excellent lighting.
In addition, a beautiful study space is designed for the family.
Next to it there is a beautifully designed guest space.
This is while the retreat of the building is from the other side.
In the design of the two-storey villa plan, all private spaces are located on the first floor.
Large bedrooms are designed with all equipment.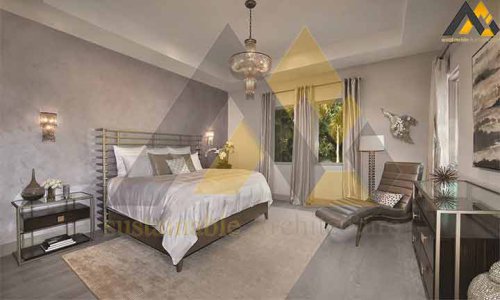 A private living space with a very beautiful and large balcony is considered on this floor.
Rooms on this floor are designed with full equipment.
Each room has a private locker room and master space.
The rooms also have a private terrace and a breathtaking view.
In addition to the beautiful interior design, the duplex villa has a spectacular view.
ArchitectLux
You can make better decision by observing this
sample works and also other samples.
So it can help you to choose plans, residential and commercial designs.
"ArchitectLux" design team is ready to accept your design orders and.
also you can consult with them freely.
The presented sample works is a guarantee to show that
website ArchitectLux design team is professional enough.