Forest villa design
Forest villa plan
Description
Forest villa design
Forest villa design has been done and built on a land with an area of ​​600 square meters.

Forest villa plan is about 230 square meters.

This villa with modern facade is considered as a duplex and 3 bedrooms.

The villa is designed and built in an area outside the city and in the forest.

This villa has a view and natural and very beautiful views.

The design style of the forest villa plan is contemporary architecture that has the highest quality materials.
Ground Floor
The ground floor of this forest villa design has a cargo space, large living rooms, parking, kitchen, etc.

This floor of the forest villa plan is openly designed so that all amenities have access to each other.

The kitchen of this villa is considered as an island and open and there is a dining area next to it.

Parking is designed on this floor and has a capacity of two cars.

Access to the upper floor is possible by a stair device.
first floor
The first floor of the forest villa design includes three equipped bedrooms and a private living space.

The forest villa plan bedrooms have a dressing room, living room, bathroom and toilet.

The rooms have large balconies with beautiful views.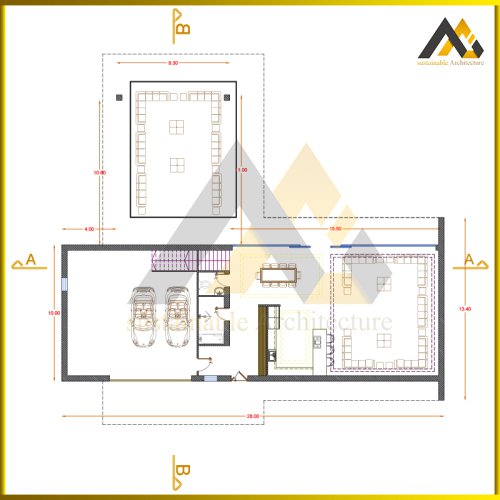 ArchitectLux
You can make a better decision by looking at this example of works and other examples like this forest villa design.

So it can help you in choosing plans, residential and commercial plans

The "ArchitectLux" design team is ready to accept your design orders and you can also consult with them freely

The portfolio provided is a guarantee that the ArchitectLux website design team is professional enough